Our clinic will be temporarily closed through 4/7/2020 due to San Francisco's mandated Shelter-In-Place directive.
We are informing you of our clinic's closure in the wake of the Coronavirus 2019 (COVID-19) outbreak and the current directive from our Departments of Public Health for all non-essential businesses to shut down operations through 4/7/2020. If desired, please schedule your appointment after 4/6/20 online through Schedulicity at www.schedulicity.com .
We truly apologize for the inconvenience to you, and we appreciate your cooperation and patience during these times in order for us all to remain as safe and healthy as possible.
If you have any questions or concerns, please don't hesitate to contact me through the web form or text me or leave a voicemail at
415-533-7598. Thanks again. Please stay safe and healthy! Further guidelines on protecting yourself and correct info on COVID-19 can be found here.
Best wishes in health,
Kate Simmons
---
WELCOME!
Kate Simmons brings 30 years of training and experience to her practice. She is one of five nationally certified myofascial trigger point therapists in Northern California.
Kate is currently serving as the president of the National Association of Myofascial Trigger Point Therapists (NAMTPT). For more information about the NAMTPT, including their wonderful interactive "Symptom Checker," check out their website.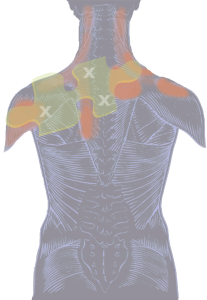 Kate specializes in therapy for Myofascial pain and dysfunction, which many physicians and therapists find to be an important key in healing chronic muscle pain.
Therapy includes extensive customization for each patient's ability to function.
Careful attention is paid to identification and modification and/or correction of all perpetuating factors for pain such as harmful or inadequate diet, poor sleep, anatomical asymmetries or ergonomics, and many other factors.
Kate will work to eliminate the symptoms and eradicate the causes, training each patient to administer self-care techniques for subsequent flare-ups so they are not dependent on others for relief.
---
Myofascial Pain Solutions, LLC
Mission Medical Building
2460 Mission St., suite 212
San Francisco, CA 94110
Phone: 415.533.7598
Fax: 415.513.5063
---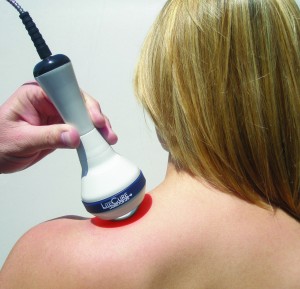 Kate offers Near-Infrared Laser Therapy, a cutting edge technology that speeds healing and eases pain with immediate and lasting effects.
More information…
Quoracast Episode 12
features Kate in conversation with Jeff Myerson of Quora. The topic is Pain Management and you can see some of Kate's many Quora posts on this website under
Blog. Or visit her on Quora.